About the speakers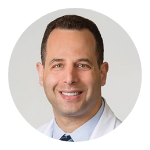 Amir Mor, MD PhD
Yale University School of Medicine
New Haven CT, USA
Amir Mor, MD PhD was born and raised in Israel. He received both his PhD (in neuroscience) and MD degrees from Ben Gurion University in Beer Sheva, Israel. He then completed his residency training in Obstetrics and Gynecology at Maimonides Medical Center in Brooklyn, NY. Dr. Mor subsequently pursued his fellowship training in Reproductive Endocrinology and Infertility at Yale University. During his three years at Yale, Dr. Mor learned to master all clinical and surgical aspects of fertility treatments and, additionally, excelled in academic achievements. He has published numerous scientific papers and book chapters, and he also developed medical devices and new techniques that are now being used routinely in the fields of gynecology and reproductive medicine. Dr. Mor is also an academic lecturer and currently holds an Adjunct Assistant Professor position at the Yale University School of Medicine.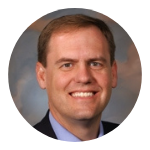 M. Sean Esplin, MD
University of Utah School
of Medicine, Salt Lake City, Utah, USA
M. Sean Esplin, MD is an Associate Professor of Obstetrics and Gynecology. He joined the University of Utah Maternal-Fetal Medicine Division in 2000, after completion of his Maternal-Fetal Medicine Fellowship at the University of Utah. He is board certified in both Obstetrics and Gynecology and the subspecialty of Maternal-Fetal Medicine. Dr. Esplin's main areas of interest are the genetic control of term and preterm labor and the role of inflammation in preterm birth. Dr. Esplin is currently involved in several ongoing research projects sponsored by the National Institutes of Health aimed at identifying markers of preterm birth and obstetric complications.