GASTRO WEBINAR
Pediatric High Resolution Manometry
(HRM)
15:00 - 16:30 CEST (09:00 - 10:30 EDT)
What you will learn
Learn about High Resolution Manometry in pediatrics in this online webinar.
The highlights of this training module include:
Theoretical basis of HRM and its analysis using topographical plots
'Normality' in pediatric HRM recordings
Pathological patterns of motility in specific clinical situations
Some limitations of HRM, especially in children
Who should attend?
Physicians, nurses, nurse practitioners, physicians assistants and other health care professionals.
Recording
For those who register, a recording will be available for a short time following the live webinar. You will receive a message after the webinar letting you know when and for how long the recording will be available for viewing.
About the speaker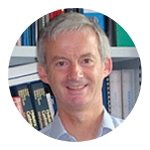 DR KEITH LINDLEY
Great Ormond Street Hospital
London, UK
Dr. Keith Lindley trained in pediatric GI motility at Great Ormond Street Hospital for Children, London, UK after receiving a PhD in GI physiology at University College London.
He currently holds the post of Consultant / Reader in Pediatric Gastroenterology at Great Ormond Street Hospital for Children where he is clinical lead of the Division of Pediatric Neurogastroenterology. He is also lead of the nationally commissioned diagnostic service for pediatric pseudo-obstructive disorders.