GASTRO WEBINAR
Pediatric Colon Manometry
11:00 - 12:00 EDT (17:00 - 18:00 CEST)
What you will learn
Objectives:
Review the anatomy of the colon and the physiology of defecation
Review the clinical indications for pediatric Colon Manometry (CM)
Understand the equipment and techniques of a pediatric CM study
The highlights of this training module are:
Anatomy and physiology of defecation
Common indications for performing pediatric CM studies
Technique of pediatric CM
RECORDING: For those who register, a recording will be available for up to 10 days following the live webinar. You will receive a message after the webinar letting you know how to access the recording.
About the speaker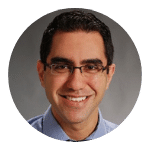 KHALIL EL-CHAMMAS, MD, MS
Cincinnati Children's Hospital Medical Center
Cincinnati, OH, USA
Khalil El-Chammas, MD, MS, is an Associate Professor of Pediatrics at the University of Cincinnati and the Associate Director of the Neurogastroenterology and Motility (NGM) Center at Cincinnati Children's Hospital Medical Center. Khalil has over 10 years' experience, both clinical and academic, related to the assessment and management of functional and motility disorders of the GI tract in children. Over 1000 patients undergo diagnostic investigations within the NGM Center each year, which provides the resources for allied research.