GASTRO WEBINAR
Impedance-pH Studies: Basic Interpretation and Approach
Thursday - September 30, 2021
12:00 - 13:00 CEST (Europe)
18:00 - 19:00 SGT (Singapore)
20:00 - 21:00 AEST (Sydney)
In this webinar, A/Prof. Reuben Wong will demonstrate the basic interpretation and approach of Impedance-pH studies.
There is space for one or two users of Laborie Impedance-pH software to submit a case for interactive online interpretation together with A/Prof. Reuben Wong.
Doctors can submit a case minimum three days in advance to LABORIE by emailing the anonymized patient file to education@laborie.com.
WHO SHOULD ATTEND?
Physicians, GI Physiologists, Nurses, Nurse practitioners, Physicians Assistants and other health care professionals.
Note: this webinar is only available to be viewed live.
Webinar Registration Form
About the presenter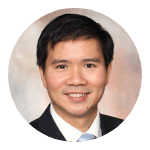 A/PROF. REUBEN WONG
National University of Singapore
Singapore
Reuben is an Adjunct Associate Professor at the National University of Singapore and practices as a Gastroenterologist at gutCARE, Singapore's first GI Medicine group practice. He is a fellow of the American Gastroenterological Association, the Royal College of Physicians and the Academy of Medicine Singapore. At the National University Hospital, he was amongst the first to introduce High Resolution Oesophageal Manometry and pH-Impedance testing to Singapore. He also founded GIMotility, Asia's first and longest running hand's-on motility workshop.
He subspecializes in Neurogastroenterology and Functional GI Disorders, both pursuing research and speaking internationally in this arena. Professor Wong is also passionate about teaching and spreading knowledge on the utility and interpretation of motility studies and is a member of the International Anorectal Physiology Working Group, the Chicago IV Workgroup and the Rome Committee.