GASTRO WEBINAR
Impedance-pH Studies: Advanced Interpretation
Tuesday - November 30, 2021
15:00 - 16:00 CET (Europe)
09:00 - 10:00 EST (US Eastern Time)
WEBINAR HIGHLIGHTS
Arrive at a better diagnosis for Impedance-pH cases
Learn more about the software
Understand and learn more about Impedance-pH software
WHO SHOULD ATTEND?
Physicians, GI Physiologists, Nurses, Nurse practitioners, Physicians Assistants and other health care professionals.
Note: this webinar is only available to be viewed live.
Webinar Registration Form
About the presenter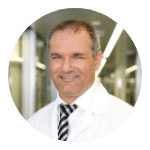 PROF. DR. MED. RADU TUTUIAN
Bürgerspital Solothurn
Switzerland
Prof. Dr. med. Radu Tutuian graduated in Medicine from 'Carol Davila' University, Bucharest, Romania. He completed his post-graduate training in the USA (Philadelphia and Charleston, SC) under the guidance of Prof. Donald O Castell.

He has been practicing Medicine and Gastroenterology in Switzerland since 2005 and is currently Head of the Clinic for Gastroenterology and Hepatology at the Bürgerspital Solothurn.

His primary research focus is on esophageal motility and gastroesophageal reflux disease. He published over 100 papers and several book chapters. He's one of the international recognized experts in esophageal function testing using impedance-manometry and high-resolution manometry and reflux monitoring using combined impedance-pH monitoring.