GASTRO WEBINAR

IMPEDANCE-pH STUDIES
Thursday - March 18, 2021
18:00 - 19:30 SGT (10:00 - 11:30 GMT)
What you will learn
This online seminar will focus on understanding the basic concepts of 24-hr esophageal impedance-pH monitoring and discuss when it should be used in the clinical setting.
Objectives:
Understand and explain the fundamental physical principles of Impedance-pH based monitoring
Understand the indications for Impedance-pH testing
Identify protocols to be followed by performing a study
How to systematically read a 24-Hour Impedance-pH study
Who should attend?
Physicians, nurses, nurse practitioners, physicians assistants and other health care professionals.
About the speaker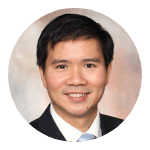 PROFESSOR REUBEN WONG
National University of Singapore
Singapore
Reuben Wong is an Associate Professor at the National University of Singapore and practices as a Gastroenterologist at gutCARE, Singapore's first GI Medicine group practice. He is a fellow of the American Gastroenterological Association, the Royal College of Physicians and the Academy of Medicine Singapore. At the National University Hospital, he was amongst the first to introduce High Resolution Esophageal Manometry and pH-Impedance testing to Singapore.
He subspecializes in Neurogastroenterology and Functional GI Disorders, both pursuing research and speaking internationally in this arena. A/Prof Wong is also passionate about teaching and spreading knowledge on the utility and interpretation of motility studies, and is a member of the International Anorectal Physiology Working Group.