GASTRO WEBINAR
HIGH-RESOLUTION ESOPHAGEAL MANOMETRY
15:00 - 16:30 CEST (09:00 - 10:30 EDT)
What you will learn
Join this webinar to understand the advantages of High Resolution Manometry (HRM) and the indications for esophageal motility testing using HRM.
Webinar Objectives
After the completion of this training module, participants shall be able to:
Understand the advantages of High Resolution Manometry (HRM)
Understand the indications for esophageal motility testing using HRM
Identify protocols to be followed in performing a clinical motility study
Interpret HRM results using published analysis criteria
Webinar Highlights
The highlights of this training module include:
Common indications for performing motility studies
Application of HRM in clinical practice. A typical clinical motility protocol shall be described
Case-based examples of motility disorders and their clinical relevance, e.g. review and curve interpretation of achalasia and distal esophageal spasm
Classification of esophageal dysmotility and dysfunction
Who should attend?
Physicians, nurses, nurse practitioners, physicians assistants and other health care professionals.
About the speaker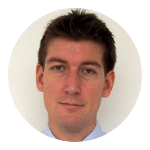 PROFESSOR ARJAN BREDENOORD
Academic Medical Center (AMC)
Amsterdam, The Netherlands
Prof. Albert J (Arjan) Bredenoord graduated in Medicine from Antwerp University, Belgium. He worked as a research fellow on projects on upper GI physiology at Utrecht University, where he obtained his PhD. He performed his clinical GI training in Utrecht, London and Amsterdam..
Currently, he works as a Consultant Gastroenterologist at the Amsterdam Medical Center and he is a professor of Neurogastroenterology and Motility at the University of Amsterdam. His primary research focus is on esophageal physiology and pathophysiology, on which he has published over 250 papers and book chapters. He is a pioneer in impedance monitoring and high-resolution manometry and founding member of the HRM consensus group and president of EUREOS, the European EoE Network.