GASTRO WEBINAR
Diagnostic and Therapeutic Applications of High-Resolution Pharyngeal Manometry (HRPM)
Wednesday - October 6, 2021
13:00 - 14:00 CEST (Europe)
07:00 - 08:00 EDT (US & Canada)
This one-hour interactive webinar is designed to educate physicians and speech pathologists on the diagnostic and clinical applications of high-resolution pharyngeal manometry (HRPM) for patients with dysphagia. This presentation will specifically discuss how HRPM complements other assessments such as videofluoroscopy and review normal versus abnormal HRPM studies. A paradigm for HRPM use in clinical therapy and case studies will be presented.
LEARNING OBJECTIVES:
Following the webinar, participants will be able to:
identify the differences between a normal and abnormal pharyngeal swallow on high resolution pharyngeal manometry topographic pressure plots.
name two clinical situations where HRPM may be a useful adjuvant diagnostic tool.
state two patient populations that may benefit from the use of HRPM as a biofeedback tool.
Recording
For those who register, a recording will be available for a short time following the live webinar. You will receive a message after the webinar letting you know when and for how long the recording will be available for viewing.
Register here
About the speaker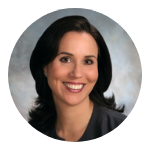 ASHLI O'ROURKE, M.S., M.D.
Associate Professor
Director of Laryngology
Mark & Evelyn Trammell Endowed Chair
Department of Otolaryngology – Head and Neck Surgery
Medical University of South Carolina
Ashli O'Rourke, M.D., MS, joined the MUSC Evelyn Trammell Institute for Voice & Swallowing in September 2012. Dr. O'Rourke began her professional career as a speech-language pathologist (SLP), earning her Master's degree in Speech-Language Pathology and Audiology from Florida State
University. After more than seven years of clinical speech therapy practice at Emory University Hospital, she attended medical school at the Medical College of Georgia. She completed her residency in Otolaryngology – Head and Neck Surgery at the University of Virginia in Charlottesville and her fellowship in Laryngology – Voice and Swallowing disorders at the Medical College of Georgia.
Dr. O'Rourke treats adult patients with problems located in the larynx (voice box), airway (wind pipe) and/or the esophagus (food pipe). This includes hoarseness or voice disturbances, dysphagia, or breathing difficulties due to airway narrowing or scar. She is particularly interested in the diagnosis
and treatment of swallowing disorders as well as laryngopharyngeal reflux disease. Her research interests include innovative technologies for the diagnosis and rehabilitation of swallowing disorders.
Dr. O'Rourke is board certified through the American Board of Otolaryngology and serves as a Senior Examiner for the Board. She is a Councilor on the Board of Directors for the Dysphagia Research Society and holds the Mark & Evelyn Trammell Endowed Chair in Otolaryngology.