UROLOGY WEBINAR
UROFLOWMETRY AND PRESSURE-FLOW
STUDIES IN MALES
15:00 - 16:30 CEST (09:00 - 10:30 EDT)
What you will learn
During this webinar, you will learn more about the application of uroflowmetry and pressure-flow studies in males in clinical practice.
The highlights of this webinar include:
Common indications for performing uroflowmetry and pressure-flow studies in males
Basic principles and medical indications
Application in clinical practice
Good Urodynamic Practice (GUP) and pitfalls
Typical urodynamic protocols
Analysis and curve interpretation
Who should attend?
Physicians, nurses, nurse practitioners, physicians assistants and other health care professionals.
Recording
For those who register, a recording will be available for a short time following the live webinar. You will receive a message after the webinar letting you know when and for how long the recording will be available for viewing.
About the speaker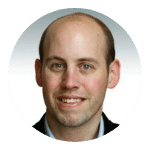 DR. DICK JANSSEN
Radboud University Medical Center
Nijmegen, The Netherlands
Dr. Dick Janssen received his medical degree from Maastricht University School of Medicine. He continued with a PhD at the department of Urology at the Radboud University Nijmegen Medical Centre. His topic focussed on Overactive Bladder Syndrome with promotors John P.F.A. Heesakkers and Jack A. Schalken.

He has specialized in treatment of urinary incontinence, complex neuro-urology patients and pelvic floor abnormalities with extended hands-on experience in normal and advanced urodynamics.