UROLOGY
The Role and Value of Urodynamics – Perspectives from Specialists and Patients
Recorded November 29, 2022
By viewing this webinar recording presented by Maurizio Serati, MD and Stefano Salvatore, MD, you will learn about the current challenges with urodynamic studies in clinical practice. Further, the patients' perspectives on UDS will be discussed, based on the recently published review article. "Acceptability and perceived value of urodynamics from the patient perspective: A narrative review." After 2 short lectures, there will be enough room for your questions and answers.

About the Speakers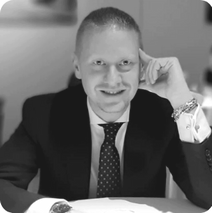 Dr. Maurizio Serati
University of Insubria
Varese, Itlay
Prof. Maurizio Serati has received his degree in Medicine in 1998 and the specialization in Obstetrics and Gynecology in 2005. He currently serves as Associate Professor of Obstetrics and Gynecology at the University of Insubria – Varese (Italy). He has been the President of European Uorgynaecological Association (EUGA) since 2021. He has also been apart of the Editorial Board of European Urology since 2013 and a member of Editorial Board of European Journal fo Obstetrics and Gynaecology (EJOG) since 2014.


Regarding the scientific activity, he has published about 220 articles in peer-reviewed journals. His total Impact Factor is over 700 and the Hirsch Index (H-index) is 38 (in Scopus) and 45 (in Google Scholar). He has given more than 300 presentations in national and international meetings. The main areas of his clinical practice and research include urogynecology and pelvic floor dysfunction and gynecological surgery. Reviewer for more than 30 international journals indexed on Pubmed, and in particular for Lancet, BMJ, European Urology.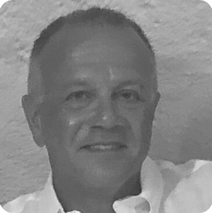 Dr. Stefano Salvatore
San Raffaele Hospital
Vita e Salute University
Milan, Italy
Dr. Salvatore graduated medical school from the University of Pavia and completed residency in Obstetrics and Gynecology at the Varese Hospital, Italy. Fellowship in Urogynecology and Pelvic Floor Medicine shared between London (King's College Hospital) and Ljubljana (Slovenia). Current position in San Raffaele Hospital in Milan is head of the Urogynecology unit. His practice is combined of clinical load of urogynecology patients, complex reconstructive surgery, teaching residents/medical students, and clinical research.


Dr. Salvatore was President of the European Association of Urogynecology from 2016 to 2018. Currently serves as co-chair of the International Consultation on Incontinence Committee on Pathophysiology of Pelvic Floor Dysfunction since 2013. He is a past-president of the Italian Association of Urogynecology and is a member of the FIGO Urogynecological Committee. He also developed the use of vaginal laser for Genitourinary Syndrome of Menopause. His research interest is focused on female Pelvic Floor Dysfunction with over 200 published peer reviewed articles.