About the Speaker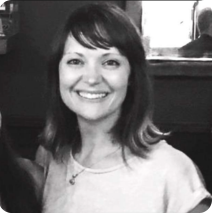 Kirsty Wyatt - Clinical Nurse Specialist
Cleveland Clinic, London, UK
Kirsty worked for 9 years in East Sussex Women's Health department and was instrumental in gaining BSUG accreditation alongside a highly specialised pelvic floor multidisciplinary team. 

She undertook a degree in continence management plus further extensive training within the field of Urogynaecology and was subsequently awarded a band 8a within 3 years where she developed her own nurse led team and was performing highly specialised procedures such as Urodynamics, Cystoscopy and Intravesical Botox in the outpatients. It has become her career goal to standardise the role of the Urogynaecology Clinical Nurse Specialist. 

Her current role is the Gynaecology Clinical Nurse Specialist in Cleveland Clinic London where she is continuing the good work alongside an expert MDT ensuring the highest standard of care for complex Gynaecological needs.