About the Speakers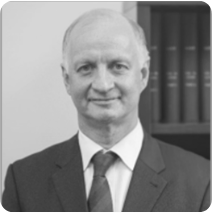 Prof. Stephen E. Attwood
Durham University
Durham, Uk
Stephen E. Attwood, MD, FRCSI, is honorary professor in health services research at Durham University in Durham, UK, and an independent consulting advisor on research in esophageal diseases. Most recently, he was a consultant surgeon at Northumbria Healthcare in Northumberland, UK.
Since identifying Eosinophilic oesophagitis (EoE) in 1989 and publishing the first description of the disease in 1992, Professor Attwood has spent his career caring for patients with EoE. He has been actively engaged in clinical trials of upper gastrointestinal diseases, including budesonide formulations for EoE; the ASPECT trial of cancer prevention in Barrett's esophagus; BEST3, a study of Cytosponge screening for Barrett's esophagus in general practices; Endobarrier, a UK study of endoscopic anti-obesity therapy; the LOTUS trial (surgery vs proton pump inhibitor for reflux therapy); and EndoStim, an electrical neuromodulator of the lower oesophageal sphincter for the treatment of gastroesophageal reflux disease. His clinical practice provides minimally invasive treatment for upper gastrointestinal disorders, including endoscopy and laparascopic surgery. The author of 200 publications, including many papers and guidelines on EoE, he is the senior author of the British Society of Gastroenterology Guideline on Therapeutic Dilatation of the Oesophagus and the European Guidelines on Eosinophilic Oesophagitis.

Prof. Arjan Bredenoord
Amsterdam Medical Center
Amsterdam, The Netherlands
Prof. Albert J (Arjan) Bredenoord graduated in Medicine from Antwerp University, Belgium. He worked as a research fellow on projects on upper GI physiology at Utrecht University, where he obtained his PhD. He performed his clinical GI training in Utrecht, London and Amsterdam..
Currently, he works as a Consultant Gastroenterologist at the Amsterdam Medical Center and he is a professor of Neurogastroenterology and Motility at the University of Amsterdam. His primary research focus is on esophageal physiology and pathophysiology, on which he has published over 250 papers and book chapters. He is a pioneer in impedance monitoring and high-resolution manometry and founding member of the HRM consensus group and president of EUREOS, the European EoE Network.