About the Speakers

A/Prof Reuben Wong: Associate Professor
Yong Loo Lin School of Medicine, National University of Singapore
Reuben is an Adjunct Associate Professor at the National University of Singapore and practices as a Gastroenterologist at gutCARE, Singapore's first GI Medicine group practice. He is a fellow of the American Gastroenterological Association, the Royal College of Physicians and the Academy of Medicine Singapore. At the National University Hospital, he was amongst the first to introduce High Resolution Oesophageal Manometry and pH-Impedance testing to Singapore. He also founded GIMotility, Asia's first and longest running hand's-on motility workshop.
He subspecializes in Neurogastroenterology and Functional GI Disorders, both pursuing research and speaking internationally in this arena. Professor Wong is also passionate about teaching and spreading knowledge on the utility and interpretation of motility studies and is a member of the International Anorectal Physiology Working Group, the Chicago IV Workgroup and the Rome Committee.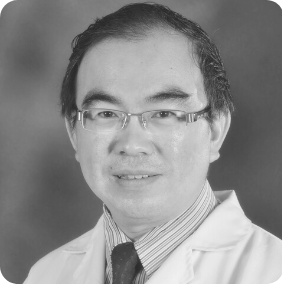 Prof. Dr Lee Yeong Yeh: Lead, GI Function & Motility Unit
School of Medical Sciences, Universiti Sains Malaysia
Yeong Yeh LEE or Justin LEE, MD, Ph.D., FACP, FRCP, FACG, FAMM, AGAF, FASc is trained in esophageal physiology and motility during his PhD at Glasgow. Later he did his postdoctoral fellowship with Prof. Satish Rao with a focus on neurogastroenterology and motility. Currently, he works as the Professor of Medicine and Consultant of Gastroenterology, Hepatology and Internal Medicine at Universiti Sains Malaysia, Kota Bharu.
He is also the current President of the Malaysian Society of Gastroenterology & Hepatology (MSGH), Past Scientific Chair of Asia Pacific Digestive Week (APDW) 2021, council member of the Asian Pacific Association of Gastroenterology (APAGE), council member of the College of Physician, Academy of Medicine Malaysia (AMM) and committee member of numerous international societies including OESO.

Dr Mark Scott: Senior Clinical Scientist and Director GI Physiology Unit
Queen Mary University, London, UK
Dr Mark Scott, PhD, is Director and one of the founders of the internationally-renowned GI Physiology Unit (Colorectal service) at Barts and The London School of Medicine and Dentistry / Barts Health NHS Trust. Approximately 1000 patients undergo diagnostic investigations within the Unit each year, which provides the resources for allied research. He is also a Principal Investigator within the Blizard Institute at Queen Mary University of London, and has supervised numerous postgraduate students (both clinical and scientific) to successful completion of their higher degrees.

Mark has over 30 years' experience, both clinical and academic, related to the physiological assessment of functional colorectal disorders (primarily constipation and faecal incontinence). Research interests are focussed on pathophysiology and treatment, including: (1) pioneering work on visceral hyposensitivity; (2) assessment of colonic motor function; (3) development of novel investigative technologies; and (4) evaluation of novel therapies for both constipation and incontinence.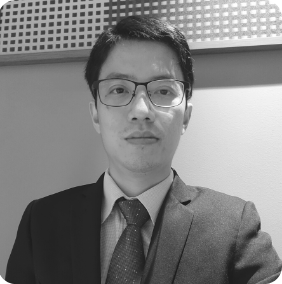 Dr Chuah Kee Huat: Consultant Gastroenterologist and Hepatologist
University Malaya Medical Centre
Dr Chuah Kee Huat graduated in Medicine from International Medical University, Malaysia. He is a an experienced consultant in Internal Medicine, Gastroenterology and Hepatology with extensive qualifications. He has obtained the Membership of the Royal Colleges of Physicians (MRCP) of the United Kingdom (UK). He has completed the subspecialty training in Gastroenterology and Hepatology from Malaysia and has passed the European Specialty Examination in Gastroenterology and Hepatology.

Dr Chuah is currently a medical lecturer, and consultant in internal medicine, gastroenterology, and hepatology at University Malaya Medical Centre and University Malaya Specialist Centre. He is well trained in general gastrointestinal endoscopic procedures & advanced endoscopic procedures, including endoscopic ultrasound (EUS), endoscopic retrograde cholangiopancreatography (ERCP). He has specialist interest in performing oesophageal high-resolution manometry. He has also made significant contributions to the field through his publications in international peer-reviewed journals and received multiple awards for his work from local and international conferences. His primary research focus is on neurogastroenterology and motility.